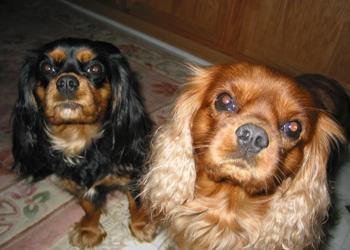 There are two clubs registering Cavalier King Charles Spaniels in the United States. They are the CKCSC, USA and the AKC. That's it folks! Stay clear of any unregistered Cavaliers or Cavaliers registered with any other organization or registry. There are many organizations and registries out there and new ones being established daily. Some of these registries support commercial breeding. To protect our beloved breed we ask that you pay particular attention to who you are dealing with.
Please do not buy from a pet store. Pet stores are notorious for acquiring their pets from puppy mills and commercial breeders. I understand full well that they will tell you differently and seeing those puppies will pull at your heartstrings.
We ask that you do not buy from a broker. The broker makes arrangements between the seller and the buyer. You want to always deal with the actual breeder.
I belong to the CKCSC, USA specifically because of their strict Code of Ethics for breeders. It is against the CKCSC, USA Code of Ethics for members to sell to a broker or to provide a Cavalier for auction, raffle or to buy a litter for resale.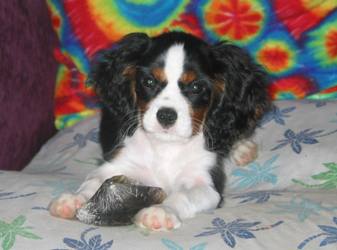 The most valuable tip we can offer you is to buy the breeder first, then your Cavalier. This is a commitment for the lifetime of your Cavalier. You want to know and have the confidence that the breeder will be there to support you whether it is 3 months from the time you acquire your Cavalier to 10+ years down the road. A reputable responsible breeder will communicate to you that they want to follow the puppy for its lifetime, will place the puppy in the right home, will sell a pet puppy on a Limited/Restricted registration, will have spay/neuter requirements, will want to know the environment in which the puppy will live and play, will be selective and turn a buyer down if it is not in the best interest of the puppy and will always want and require that they be notified if the buyer can no longer take care of the puppy/dog. A reputable breeder will either take the puppy/dog back or help find it a new home.
Please do not make an impulse purchase. Things you need to consider. Have you researched the breed? Do you know the specific health issues with this breed? Is a Cavalier the best fit for your lifestyle? How much time do you honestly have to devote to your pet? How much disposable income do you have for upkeep of your pet? All very significant questions that you as a pet owner need to consider.
We will be happy to answer any questions that you may have in your journey of researching or acquiring a Cavalier. Occasionally we have older puppies and adults available. Please contact us.